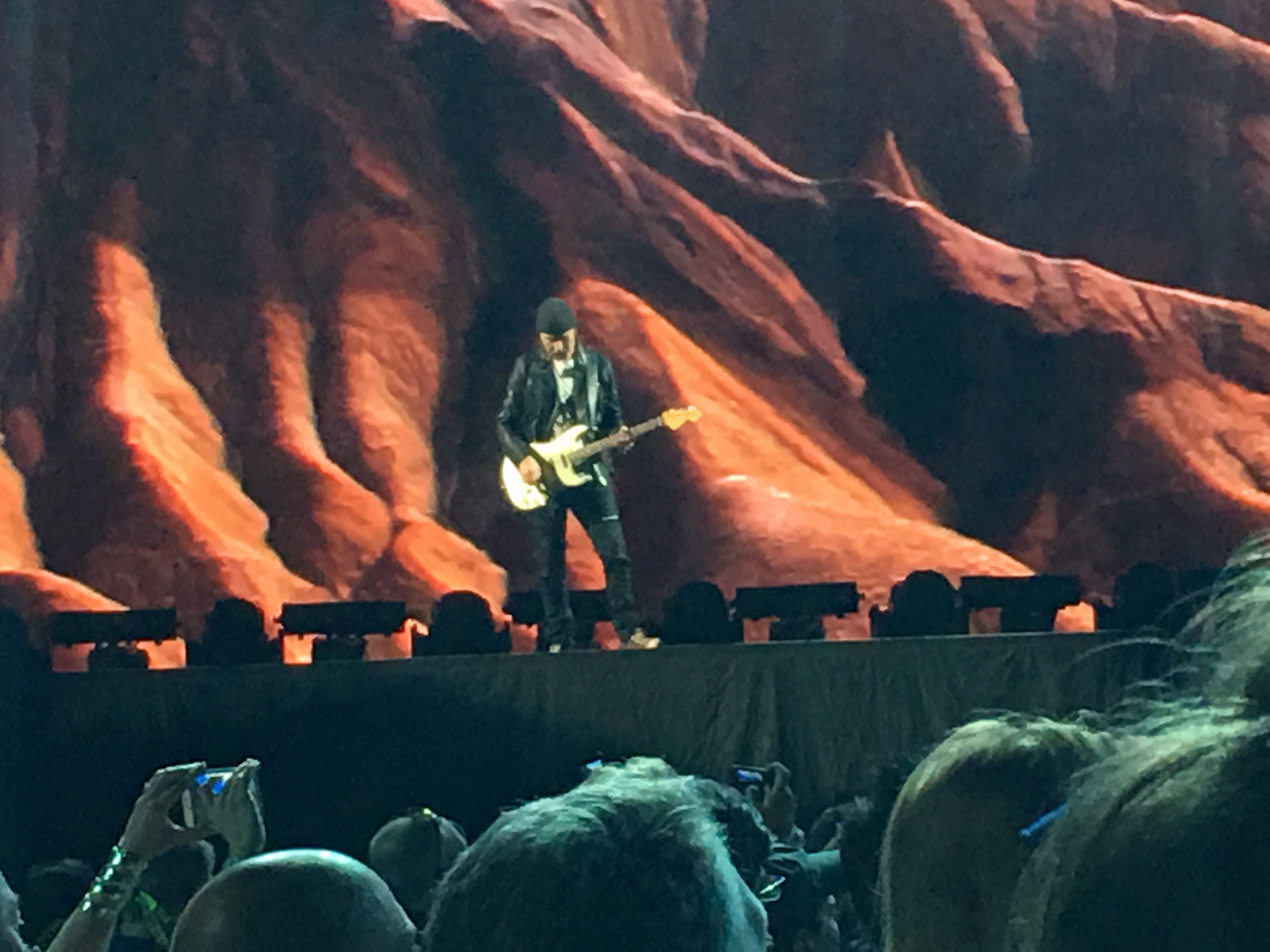 The Edge Almost Got Me Fired- A Lesson in Extreme Ownership
Yes, I'm talking about that Edge, from the band U2.
It wasn't on purpose, and of course, it wasn't his fault, it was mine.  He was just having a drink.
I was reminded of this story while I was listening to "Extreme Ownership" (Jocko Willink and Leif Babin).  I was trying to think of a time where I practiced Extreme Ownership as a manager.
In 2000, I was running a very cool bar located in the basement of a hotel in Union Square in Manhattan. The bar was owned by a celebrity, who is married to another supermodel celebrity, so you can imagine the types of cool people that were coming in and out.
If you know me, then you know I can be a bit anal and kind of a pain in the ass, especially if I am working for someone else and I am enforcing their rules.  It's their show, I follow their rules.
For that reason, there are not a lot of security guards/bouncers that were big fans of working with me.  Some of them like to just stay in one spot and talk to girls most of the night.  I was always on top of them, making sure they moved around, checking things out, being proactive.
In this chain of lounges, one of the dress code rules was that you could not wear a hat.  (See where this is going?)
It was 5:00pm on a Tuesday night and we just opened.  We usually didn't get anyone in until around 7:00, but sometimes we got a few stragglers.
One of my best security guys, Big Mike, was on duty.  Mike was great, he followed all the rules, he took his job seriously and he was pretty good at it.
There were two entrances to the bar- one at street level and one that hotel guests could take the elevator to.  It was early so Mike was mostly at the street level entrance, and would wonder down the stairs occasionally to make sure everything was all good inside the bar.
While Mike was upstairs, the hotel manager walked in with the Edge and another hotel employee through the hotel entrance.  Since there was no one around, I didn't feel the need to tell Mike that we had a celebrity in house.  I normally told security so they could keep an eye on them and make sure no one bothered them.  I also made sure they told me when one came in so I could make sure they had what they needed.
It was just the three of them, having a drink, no one else was in the bar.  Big Mike walked downstairs and looked inside.  I saw him walking towards the bar but there was no cause for alarm…until there was.
I saw Mike lean down and say something to the Edge.  I thought it was odd because Mike didn't normally socialize with people while he was working and he wasn't the type that got star struck so I couldn't imagine he was telling him he was a fan.  The Edge said something back and then Mike said something else, and the hotel manager then intervened.  Then it hit me, he was telling the Edge to take his hat off!
It was like one of those movies, everything was in slow motion and I was going over yelling "NOOOOOOOOOOOOOOOOOOOOOOO!"
I went over and told Mike it was ok, to just come with me.
I asked him, "Do you know who that was?"
"Yea, some guy with a hat," he said.
I told him, "Yes, he always wears a hat, he's the Edge from U2."
"Ok, but he's not supposed to wear a hat in here," he responded.
"I know, but, it's ok, no one's here and he's with the hotel manager, so let's leave it alone," I said, probably more asking than telling.
"Ok, I was just trying to do my job."
"Yes, I know, thanks."
I wanted to kill him!
Come on, you don't know who the Edge is?!!
He's with the hotel manager for Christ's sake and it's 5:15, there's no one here!
And he's the Edge!  Part of your job is to know who these people are!
I didn't express any of that to Mike, that was all in my head.  Mike apologized but I just told him not to worry about it, he was right, he was just doing his job.
After they finished the Edge came over to us, shook our hands, and said, "Thanks guys, great place.  Have a great night."  He couldn't have been nicer.  And just like that he was off.
I knew that would not be the end of it.  The hotel manager was more of a tight ass then I was so I knew he would be on the phone, not to my boss, but to the owner.
Sure enough the next morning I received an email from the owner. Yes, the next morning.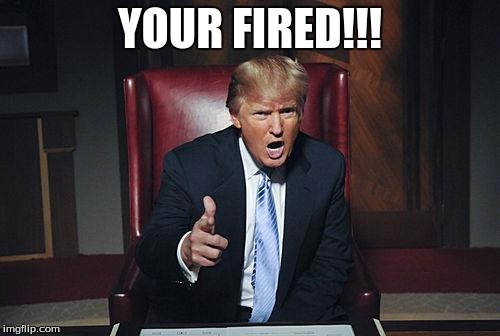 "You need to fire Big Mike."  I was upset.  Mike loved his job and he needed it.  And I needed him.  He was just doing his job, I can't fire him for that.  I had to do something.  After all, it really was my fault.
Like I said, I was a pain in the ass.  If they missed something and I picked up on it, they heard about it.  So it was rare that they missed anything, especially dress code stuff.
I never called Mike to tell him that the Edge was in house and that he was with the hotel manager.  I can't assume Mike knew who he was.  If a pro football, basketball or baseball player was in, I probably wouldn't know who they were.  We relied on each other to identify celebrities.  I should have told Mike.
The rule was no one could wear a hat.  Of course, there were rare exceptions, but if you are going to change the rules, you need to let your team know.  You have to communicate.
I didn't do that.
It didn't matter to Mike who he was, who he was with or what time it was. He was enforcing the rules.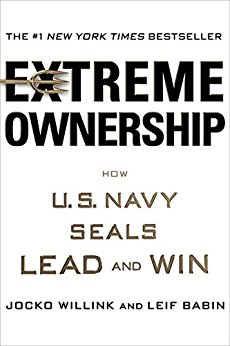 Like the authors of Extreme Ownership say, "No matter what situation you find yourself in, you alone are responsible for the success or failure of your team. Period. If you do fail, you must accept full responsibility and then develop a plan to win."
It was my fault, so I wrote back to the owner that if he fired Mike, he would have to fire me.  I'm pretty strict about the rules and Mike was doing his job.  He should be commended.
I'll admit, I hated sending that response.  I really liked that job, things were going well.  I really thought he was going to come back and say, "OK, be out by noon."
To my surprise, he came back and said, "Ok, don't worry about it.  He can stay but please make sure that interactions like this don't happen again."
Moving forward, I made sure to:
1- Speak to all of security and bar staff about the incident.
2- Make sure that management and security communicated when a celebrity was in-house, no matter what time it was.
3- Communicate with staff about identifying hotel management.
4- Communicate with staff about understanding that there will be exceptions to the rule and when there are, they would be notified.
I think my bosses respected me for taking ownership and understood that Mike was just doing his job.  The staff also respected my actions and it helped build trust and confidence in what I was trying to do.
There is a lot to think about as a leader but if you practice Extreme Ownership, you will be setting the foundation for getting the best results with your team.
I spoke to Kevin Carr, (from Mike Boyle Strength & Conditioning, Movement as Medicine & Certified Functional Strength Coach) about the principles in the book Extreme Ownership and how he uses it in his role as a leader for Episode 7 of the Tell Me About That Book Podcast.
Every episode, we provide a free Readitfor.me summary of the current book we are discussing.
Get the Extreme Ownership summary here
---
Thanks for Listening! Let me know what you think, leave a comment below.
You can help out the show by: