Welcome to the CONTINUE events page.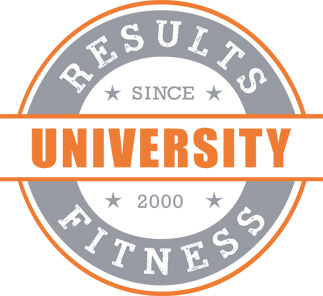 On the calendar below you will see events from Perform Better, Certified Functional Strength Coach, EXOS, Functional Movement, Results Fitness and more.
You can change the view by clicking on "View As" to the right and you can search events in the box below.
Events for December 20, 2017
Day Navigation
4:30 pm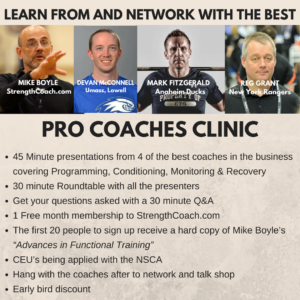 Schedule, Presenters & Topics 4:15- Registration 4:45- Intro 5:00- Reg Grant - Philosophical Approach to Strength & Conditioning 5:55- Devan McConnell- Monitoring for the Masses 6:50- Mike Boyle- Complete Sports Conditioning 7:45- Mark Fitzgerald- Health and Recovery on the Road  8:45- Roundtable with all the presenters led by Anthony Renna of The Strength Coach Podcast 9:15- Open Q&A- get...
Find out more »
+ Export Events